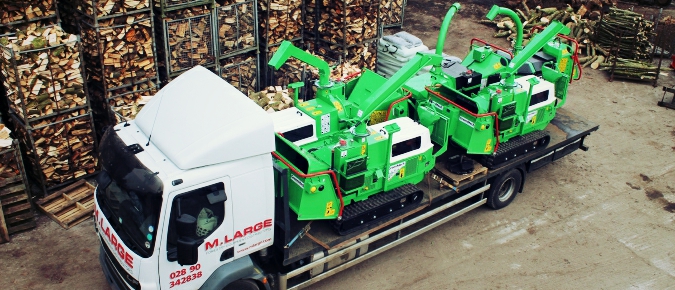 Greenmech sales have been steadily rising since we broadened our territory to all of Ireland,  as this photo of a loaded delivery truck shows.
The 5 Greenmech wood chippers on this load are for separate clients 2 as a result of awarded tenders.
NIE Ordered:
2 x Quadtrak 160 wood chippers
Rivers Agency ordered:
2 x Safetrak 19-28
and further Arborist 150 in for our own company tree surgery/Arborist team.
These orders and the associated aftercare will further strengthen M.Large's position with Greenmech and with it's customers throughout Ireland. If you are interested in finding out more about Greenmech or any of the equipment available from M.Large, we'd be only too happy to discuss with you or send some information.
Call +442890342838 or email sales@mlarge.com.
BY
mlarge
| PUBLISHED March 14, 2014
LEARN MORE