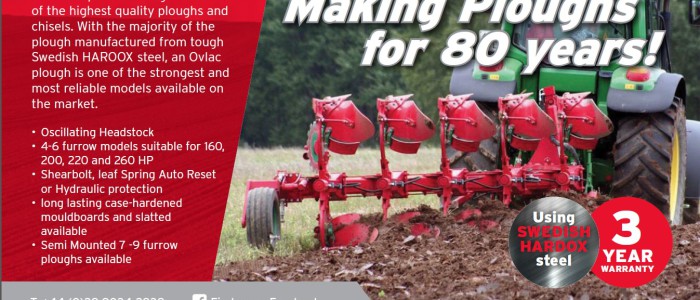 M Large, turning a new furrow with no looking back…
M Large are renowned throughout the UK and Ireland for importing and distributing a
wide and varied range of well-known brands of forestry, lifting & agricultural
equipment with a proven track record for providing quality equipment at affordable
prices. Ranges include, firewood processing, biomass and timber handling
machinery, also more recent times has saw the introduction of tractor and excavator
mounted grass, hedging and forestry clearance flails along with Atlas and Effer
cranes.
With falling farm incomes right across all sectors of farming, M Large believe that
now more than ever, agriculture quality and value for money is paramount. OVLAC
ploughs and cultivation equipment offer this value and more! M Large
are pleased to announce that they are the official supplier to Ireland for the OVLAC
range of ploughs and cultivation equipment and over the next few weeks will be
introducing OVLAC range into Ireland.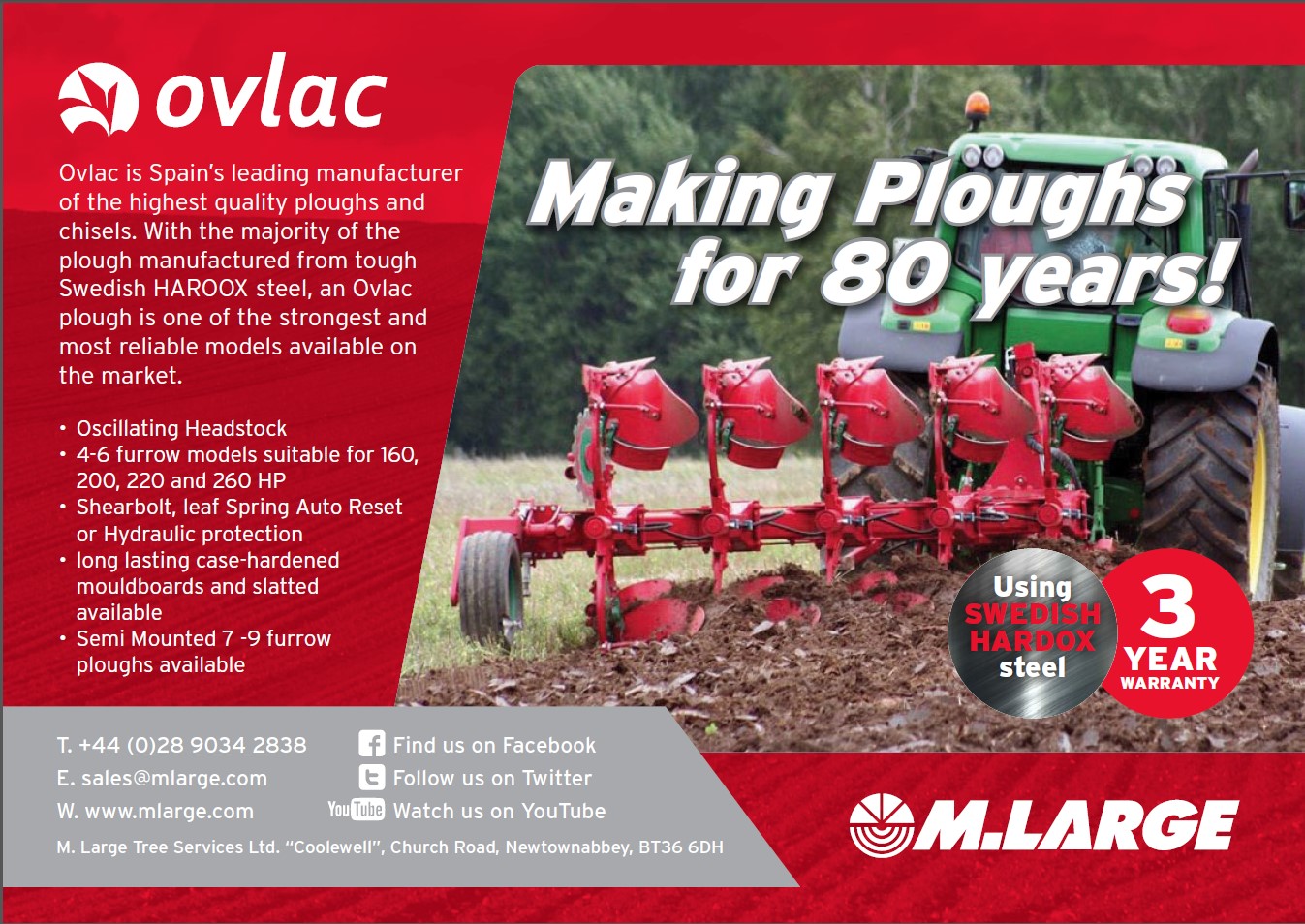 Ovlac Brochure (280 downloads)
OVLAC are the largest manufacturer of ploughs and tillage equipment in Spain, with
a long tradition of producing quality machinery with some of the most robust
materials and innovative designs available.
With the majority of the plough manufactured from tough Swedish Hardox steel, an
OVLAC plough is one of the strongest and most reliable on the market today!
Anyone in the market for a new plough, Ovlac is well worth a look !
BY
mlarge
| PUBLISHED February 10, 2016
LEARN MORE