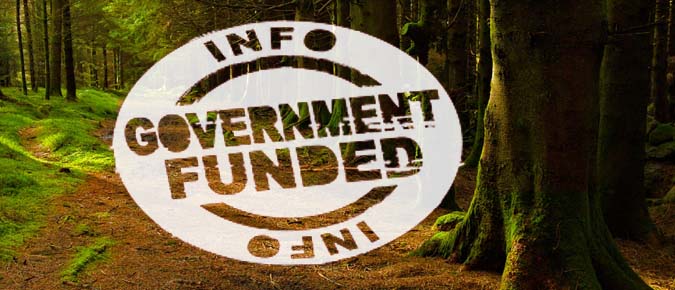 Farming & Forestry Improvement Scheme – ACT NOW
>>>FFIS – Round Three – 4th Feb 2014 to 4th April 2014
What is FFIS?
FFIS is a grant scheme from RDPE (Rural Development Programme for England) Network, aimed at helping foresters and woodland owners in England to improve competitiveness through investment. If your project falls into one of the two themes below you may be able to apply for a FFIS grant:
1) Reduce energy usage & energy efficiency or
2) Forestry & improve the use of forestry resources.
Who Can Apply?……..
The types of rural businesses and organisations in England (micro small or medium sized enterprises only) who may be eligible under FFIS include:
• Foresters
• Woodland owners
How Much Grant Funding is Available?…….
For applicants in non-upland areas (where less than 50% of the land is within a Severely Disadvantaged Area (SDA)…) the maximum grant rate available from FFIS is up to 40% of eligible costs.
Forestry/contracting businesses based within a SDA, the maximum grant rate available from FFIS is up to 50% of eligible costs.
Is There a Maximum Amount of Grant?…….
Yes, the maximum amount of grant which can be applied for is £35,000.
Is There a Minimum Amount of Grant?……..
Yes, the minimum amount of grant which can be applied for is £2,500.
FFIS grant is for capital expenditure and associated supplier installation costs only; the use of own labour or benefits in-kind to install or construct any aspect of the proposed equipment is not eligible for funding under this scheme.
What is Not Eligible?…….
FFIS cannot be used to fund project items that are: Direct replacements, Standard agricultural equipment or a legislative requirement
The Following May be Considered for Grant Aid…….
The items listed are only available to woodland owners or forestry contractors. The wood you are processing as a result of your project must be sourced from woods and forests and must not be from waste wood products e.g. sawmill waste or arboriculture arisings.
• Tractor mounted forestry grabs
• Forestry trailers and cranes
• Tractor mounted wood chippers
• Self-propelled wood chippers
• Tractor mounted firewood processors
• Associated processing equipment for firewood processors
• Mobile saw bench/saw mill
• Firewood and cone splitters
• Winches
• Static chippers
• Static firewood processors
• Kindling machines
• Static saw bench
How to Apply?……..
The opening date for applications for Round Three is 04 February 2014. The closing date for the receipt of applications for Round Three is 04 April 2014. Your completed electronic Application Form, signed hard copy Declaration and supporting documentation must be received by 04 April 2014.
Important Note……..
These are heavily edited extracts provided for initial information only relating to Fuelwood products and customers – please refer to the full government web pages and related documents for precise details as many eligibility conditions apply. We have provided a link to download the Handbook and Application form for the FFIS grant scheme.
Handbook

Application form

Go to www.gov.uk/defraweb site for further information.
The above information is provided to encourage Forestry & Woodland owners to further investigate their eligibility under this scheme. There are eligibility criteria and terms and conditions not covered in the document. Please visit the www.gov.uk/defra web site and follow links to the appropriate pages and full documentation.
For more information on how FFIS grants can fund help fund firewood businesses and machinery purchases, contact
M.Large here
.
BY
mlarge
| PUBLISHED March 24, 2014
LEARN MORE