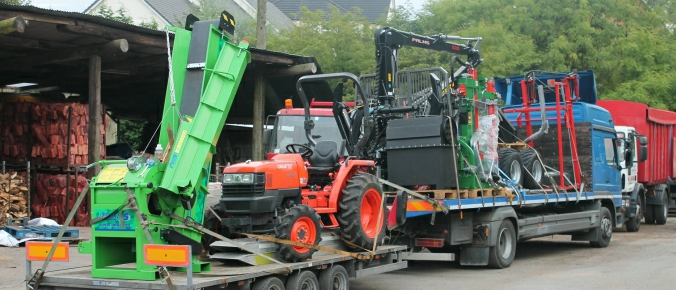 There's not much space left on our convoy destined for the APF 2014 forestry show in Alcester but that's the point….
We put a lot of time, effort, blood, and sweat into preparing for trade shows, simply because it's our opportunity to bring a wide range of the best in firewood and forestry machinery to you.
So with that in mind, we loaded up the trucks, packed warm socks and headed off earlier in the  week. This is what an M.Large trade show convoy looks like…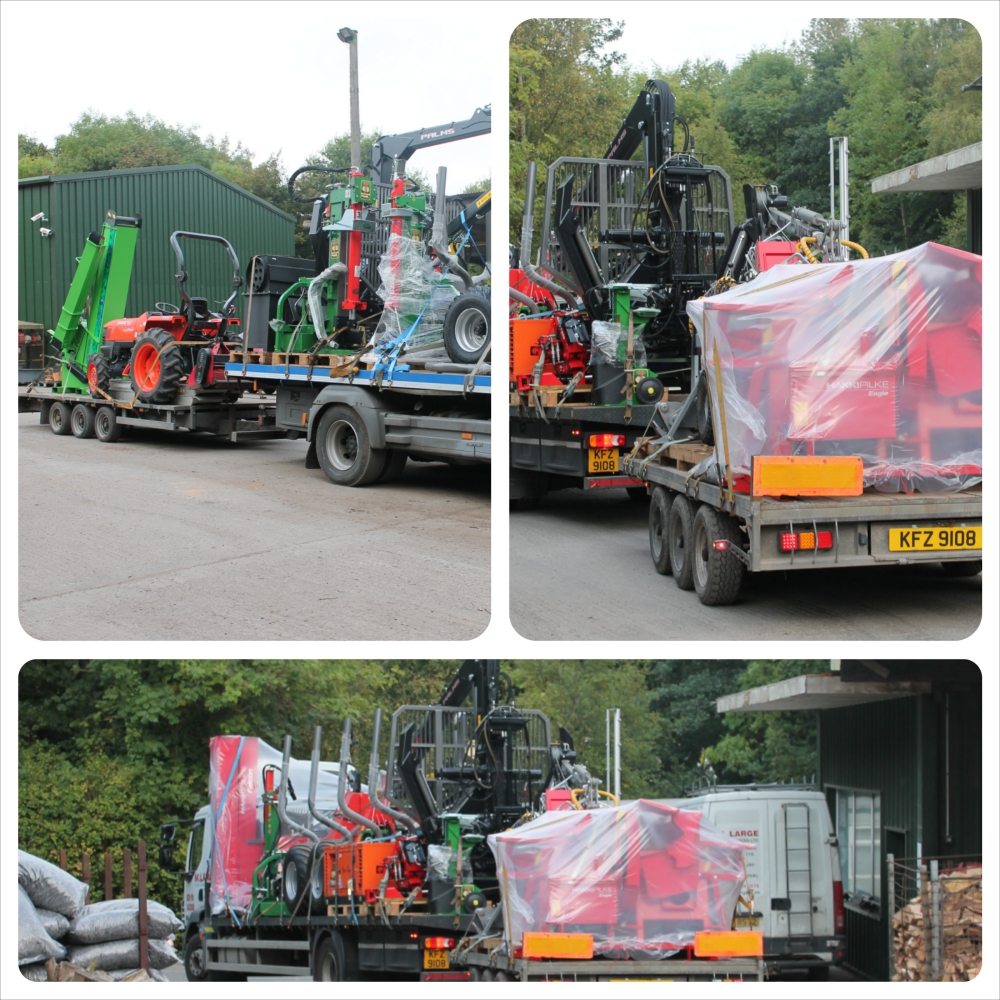 Anyone interested in seeing demonstrations of some of the machines we've got with us, or wants to know more about how forestry and firewood processing machinery can assist in their business, come and speak to us or one of our dealer network, many of whom are at the show.
We'll have new machines from Hakki Pilke, Palms, and our own revamped Scorpion 440 tree shear, plus an extensive range of our ever popular Thor Log splitters, from Italy.
We have just returned from FinnMetko 2014 where we have begun discussions to add further lines to our portfolio and one of these, Pilkemaster will be attending the show with a demo unit of their Smart Series mounted hydraulic firewood guillotine.
A video of the Smart is here.

We're eager to get started…..see you there.
from the Shows team @ MLarge
BY
mlarge
| PUBLISHED September 17, 2014
LEARN MORE