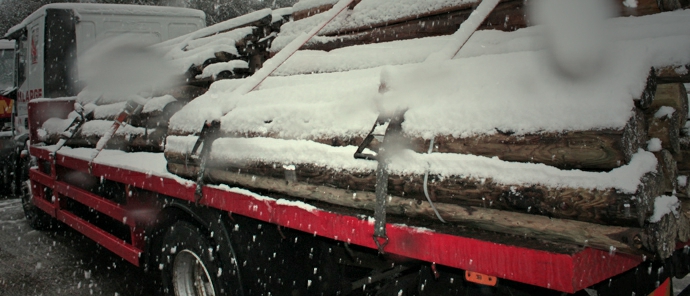 Christmas at M.Large…
Well it's nearly that time of year again….but working with tree's it's important to make sure you're considering your "elf n safety"….(sorry, couldnt' resist)
[caption id="attachment_1458" align="alignleft" width="225"]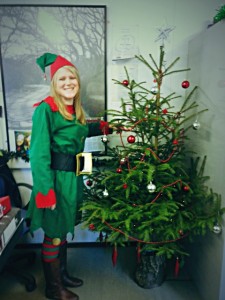 when working with trees it's important to consider "elf n safety"[/caption]
We in the forestry and firewood machinery sector have done our bit to supply woodfuel from firewood processors and kindling machines ,so that we can all enjoy  toasty open fires and wood stoves.
It'll soon be time to take a little time off with our nearest and dearest so before we do, we reflect on the year passed.
2013 was a very busy time for M.Large.
Our highlights included:
Being announced as Official distributor for Greenmech for Ireland in addition to N.Ireland.
Launch of a completely revamped website.
Visiting Elmia forestry show in Sweden.
Signing dealer/distributor agreements for Nokka ATV trailers and cranes, Biojack energy grapples , Lipa flail mower heads…and more.
Winning "Best commercial Stand" at Irish Forestry Show 2013 in Stradbally.
First full year working in partnership with our sister company Clarke Cunningham Tree Maintenance.
Christmas and New Year's Opening hours and Last part order dates.
We'll soon be taking some time out and we want to make sure you know when the office will be closed and when last parts orders are being sent out etc.
Parts ordered by 3pm on Mon 23rd December will be despatched and should be delivered in advance of Christmas closure dates.
Final collection time for parts ordered before the Christmas closure will be 12pm Tuesday 24th December. Any parts ordered on 24th will be delivered to customers on Friday 27th December. (There will be no collections from M.Large on this day as the office will be closed)
The office will be closed from Tues 24th December at 5.00, re-opening on Mon 30th and Tues 31st December, and then closed for 1 day on 1st Jan 2014.
Normal trading and opening hours will apply following the office reopening on 2nd Jan 2014.
Any parts orders placed by 3pm on Tuesday 31st December will be delivered Thursday 2nd January…except Scotland, which will be delivered Friday 3rd January.
Christmas Message and e-card
So in closing this post, we would like to wish all of our customers, friends, families and those who have supported us a most peaceful Christmas and a prosperous and Happy New Year.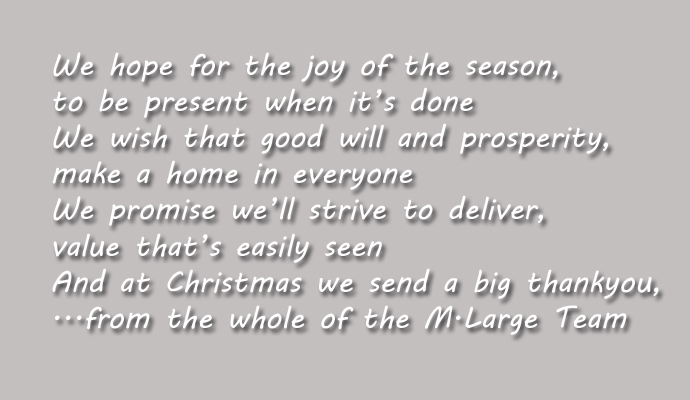 We look forward to assisting and serving you in 2014…Happy Christmas. Click on the reindeer for a little fun….and if it annoys you-click on Santa.
BY
mlarge
| PUBLISHED December 12, 2013
LEARN MORE